Replacing Bad Habits With Good Ones: Living Heart-Healthy and Happy
Healthy diet changes often accompany a number of "don't eat's" and "get rid of's" in a new meal plan. And when it comes down to it, sticking to a new diet is hard, especially when the foods we're cutting out are ones we love to eat. What if instead of focusing on what not to eat, we focus on what to eat? In this way, the unhealthier habits may get pushed out by the new, healthier ones. Rather than leaving a large gap in your diet by getting rid of certain foods, fill it with healthier substitutes that are similarly fulfilling. Recently, the American Heart Association offered new advice on replacing bad fats with good ones. In this article, we'll explore this idea of replacing bad with good and expand into the broader diet and exercise.
Saturated fat causes the body to create low-density lipoprotein cholesterol, or LDL-C, which is commonly referred to as "bad" cholesterol – a leading cause of heart disease. The American Heart Association recommends that a maximum of 5 to 6 percent of daily calories come from saturated fat (generally from meat and dairy products). However, the average American consumes about 11 percent of his or her calories from saturated fat.
For the full article CLICK HERE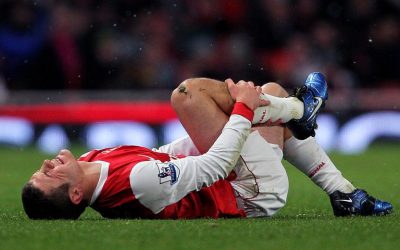 Anterior Cruciate Ligament (ACL) tears have been in the news recently. Most notably the Auburn basketball forward Chuma Okeke, who tore his ACL during his teams sweet 16 match-up against North Carolina. They went on to win the game 97 to 80 knocking UNC out of the...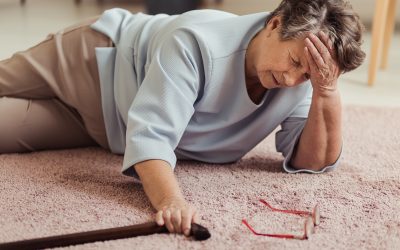 By Richard Stoneking, PT Here is a snippet from Richard's monthly article on communitynews.org: Falls among older adults are prevalent, dangerous, and can diminish the ability to lead an active and independent life. I should know as I lost my mother in 2014 to a fall...
OUR LOCATION 
(Above the Bank of America)
Parkway Corporate Center
1230 Parkway Avenue, Suite 205,
West Trenton, NJ 08628
PHYSICAL THERAPY HOURS
Monday - Thursday: 07:00 AM - 06:00 PM
Friday : 07:00 AM - 04:00 PM
Saturday, Sunday: Closed
WELLNESS CENTER HOURS
Monday - Thursday: 07:00 AM - 05:00 PM
Friday : 07:00 AM - 04:00 PM
Saturday, Sunday: Closed