CDC: Rates of Cardiac Rehab Use Among Heart Attack Survivors 'Suboptimal'
Despite the fact that cardiac rehabilitation (CR) significantly reduces the likelihood that a heart attack survivor will die of a later cardiac-related cause, only about 1 in 3 heart attack survivors in the US receive CR, according to a new analysis from the US Centers of Disease Control and Prevention (CDC). That's a "suboptimal" rate that represents "missed opportunities to access an evidence-based intervention that has been documented to improve patient survival, quality of life, functional status, and cardiovascular risk," the CDC writes in its report on the findings.
Using results of the Behavioral Risk Surveillance System, a telephone survey conducted annually, the CDC analyzed rates of CR use for 20 states and the District of Columbia in 2013, and 4 states in 2015 (Georgia, Iowa, Maine, and Oregon—also in the 2013 group). Researchers found that not much changed over the 2-year span, with the average use of CR estimated at 33.7% in 2013 and 35.5% in 2015.
For full article, CLICK HERE
    By Richard Stoneking, PT Everyone has heard the saying "no pain, no gain". This may be true in terms of healthy individuals AND when it refers to muscle burn with exercise we prefer to say "no gain with pain". Be sure to differentiate between "pain" and delayed...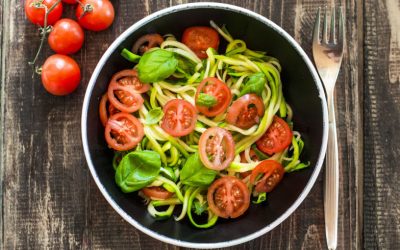 Healthy diet changes often accompany a number of "don't eat's" and "get rid of's" in a new meal plan. And when it comes down to it, sticking to a new diet is hard, especially when the foods we're cutting out are ones we love to eat. What if instead of focusing on what...
OUR LOCATION 
(Above the Bank of America)
Parkway Corporate Center
1230 Parkway Avenue, Suite 205,
West Trenton, NJ 08628
PHYSICAL THERAPY HOURS
Monday - Thursday: 07:00 AM - 06:00 PM
Friday : 07:00 AM - 04:00 PM
Saturday, Sunday: Closed
WELLNESS CENTER HOURS
Monday - Thursday: 07:00 AM - 05:00 PM
Friday : 07:00 AM - 04:00 PM
Saturday, Sunday: Closed