5 Reasons Gardening is Good For Your Health
Growing your own garden – whether it's indoors, in your backyard, at the schoolyard or part of a plot in a community garden – can do more than provide tasty produce and beautiful flowers. There are some major health benefits to getting a little dirt under your nails. Here are five reasons to get a green thumb:
1. You'll boost your mood.
If you're feeling a little blue, don't reach for a glass of wine or eat a gallon of ice cream – grab your shovel and head to the garden instead. Gardening has a wide range of mood benefits, such as reductions in depression, anxiety and anger, as well as increases in happiness, according to a study published in Preventive Medicine Reports. And Dutch researchers found that gardening can also fight stress better than other relaxing leisure activities like reading. Looks like gardening is your mood-booster in a pot.
For full article, CLICK HERE
    By Richard Stoneking, PT Everyone has heard the saying "no pain, no gain". This may be true in terms of healthy individuals AND when it refers to muscle burn with exercise we prefer to say "no gain with pain". Be sure to differentiate between "pain" and delayed...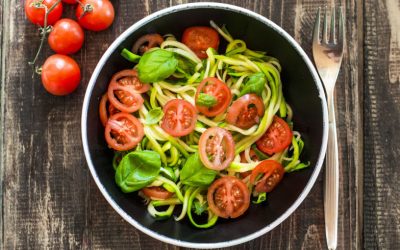 Healthy diet changes often accompany a number of "don't eat's" and "get rid of's" in a new meal plan. And when it comes down to it, sticking to a new diet is hard, especially when the foods we're cutting out are ones we love to eat. What if instead of focusing on what...
OUR LOCATION 
(Above the Bank of America)
Parkway Corporate Center
1230 Parkway Avenue, Suite 205,
West Trenton, NJ 08628
PHYSICAL THERAPY HOURS
Monday - Thursday: 07:00 AM - 06:00 PM
Friday : 07:00 AM - 04:00 PM
Saturday, Sunday: Closed
WELLNESS CENTER HOURS
Monday - Thursday: 07:00 AM - 05:00 PM
Friday : 07:00 AM - 04:00 PM
Saturday, Sunday: Closed